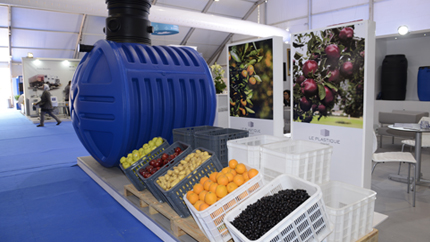 Plastique has just asserted its positioning in the agricultural sector during its participation in the 10th edition of the SIAM.
The sector, a historic market for Le Plastique, is one of the first customers of this company, which has been on the market since 1956, and whose first plastic case had an immediate impact on the optimization of logistics chains and transport for Farmers and agri-food companies.
"For Le Plastique, farmers represent privileged partners.
They are our first source of inspiration because we rely on their expectations, the challenges they face and the means they must have to ensure the quality and hygiene of their products, "said Bilal BENAMOUR, Chairman and Chief Executive Officer of Le Plastique.
In the form of crates or drums, resistant to shocks and temperature variations (-20 ° C to + 70 ° C), Le Plastique products allow the transport, storage and proper handling of agricultural products.
As a reminder, Le Plastique also revealed a new visual identity, thus creating a new dynamic for the group.