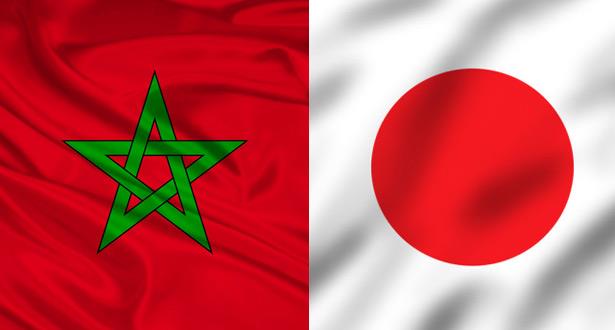 The first contact between Morocco and Japan dates back to the second half of the 19th
century, during the reign of Sultan Moulay Hassan I. Therefore, the opportunities of
cooperation and partnership between Morocco and Japan are enormous
but untapped. With the Moroccan geopolitical situation, as well as
economical in the regional and continental level, these relationships require a
real a boost …
Diplomatic relations between Morocco and Japan, began in 1956 when the Japanese empire recognized the independence of Morocco. It is from this date that the train of friendship and cooperative relations had been put on track. However, it is only in the last decade that this relationship between the two countries was given a new life. This can be seen through the number of Japanese companies present in Morocco, which reached 35 in 2015. Japanese companies based in Morocco employ a large number of Moroccans, as is the case with Sumitomo; Yazaki and Fujikura which employ more than 30,000 Moroccans.
The relations between the kingdom and the empire of the rising sun are not limited only to Japanese investments in Morocco but also through the support of development of socio-economic balance in Morocco. To this effect, from 1974, Japan established the Japan Agency for International Cooperation (JICA) which has continued to provide assistance to Morocco's development through 3 pillars: supporting sustainable development; promoting triangular cooperation (MOROCCO -Japan-JICA) and the recovery of the regional and social imbalance. Morocco has received loans of $ 2.6 billion and financial assistance of $ 345 million from Japan during the 30 years of mutual cooperation; which has funded over 34 projects. In the same register,1000 volunteers have stayed in Morocco since 1956, while 1400
Moroccans have received training in the country of the rising sun. Billions to come
In terms of trade, Moroccan and Japanese specialists are not satisfied with the current report. They find that opportunities for cooperation
and partnership between Morocco and Japan are enormous but untapped. For now the global volume of trade between the two countries amounted to only 4.72 billion dirhams in 2015; This makes Morocco the 26th Japanese supplier with 2.9 billion dirhams. Morocco exports mainly phosphate and fishery products to the country of the rising sun, while the latter exported 1.83 billion dirhams to Morocco. Japanese FDI in Morocco recorded 73.2 million dirhams during the first 9 of 2015, 80% of which are dedicated to the industry sector. According to senior Japanese officials, the new history that must develop between the Japanese Empire and the Kingdom of Morocco needs to take a boost in economic terms, as for bilateral relations are in good shape. To give a boost, Japan has just granted Morocco a loan totaling 13 million dirhams to finance the project to support the Green Morocco Plan (Phase2) under Accelerated funding for Africa. According to Moroccan officials, relations between the two countries are going well, but the best is yet to come.